umbrella providers
picture more has a preferred supplier list (PSL) in place for the umbrella companies we work with.
Orange Genie
Website: www.orangegenie.com
Contact: Marvin Tuckey
Email: marvin.tuckey@orangegenie.com
Tel: 0845 0258457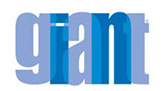 Giant
Website: www.giantgroup.com
Contact: Nam Cann
Email: nam.cann@giantgroup.com
Tel: 0844 3247760
Parasol
Website: www.parasolgroup.co.uk
Contact: Vikki Moore
Email: vikki.moore@parasolgroup.co.uk
Tel: 07557771951
Disclaimer
Please note that we do not endorse operating through an umbrella company or encourage contractors to work via any one particular provider on our PSL.
It is the contractor's decision on whether they work through their own limited company, via an umbrella company. Anybody unsure should seek independent advice.
Our PSL is made up of umbrella companies which we believe meet the high standards we expect from a professional partner. picture more we will not be liable for any claims, losses, costs, penalties or other liabilities incurred by you choosing an umbrella company on our PSL to work through.